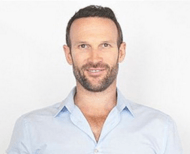 Do You Have The Levels Of Health, Wealth, Love And Happiness You Desire?
Did you know that all of these areas of life--Health, Wealth, Love And Happiness--come down to our behaviors and habits. Not just how we think about these areas, but what we DO, day-in-day out. Our day is completely made of habits. We just don't often realize it.
You start the coffee maker in the morning(habit)
Check your email as soon as you get to work (habit)
You come home exhausted after a long day of work and turn on the TV (habit)
What if had access to work experts in health, wealth love and happiness? What if you could dive in and uncover what their habits are and copy them, step-by-step?
Each daily action is like laying a brick on the foundation. It seems small each day, but by the end of 1-month, 6-months, 1-year, think of what's possible!?
But it takes time to build the habit so that it sticks. Which is why 47-Day Habit Hacker was born. To keep you accountable and build life changing habits over the course of 47 days.
By taking action now, you'll receive:
- Direct Access To The 47 Day Habit Hacker 6.5 Week Program,
- Lifetime Access To The 47 Day HH Facebook Community & Mastermind